We want to warn our customers about an identified scam that may be targeting loan customers. These scammers appear to be contacting people by email and falsely impersonating a Vision Bank employee and demanding payment or reconsolidation of a loan. If you have been contacted, do NOT provide any personal information.
An example of the email is below: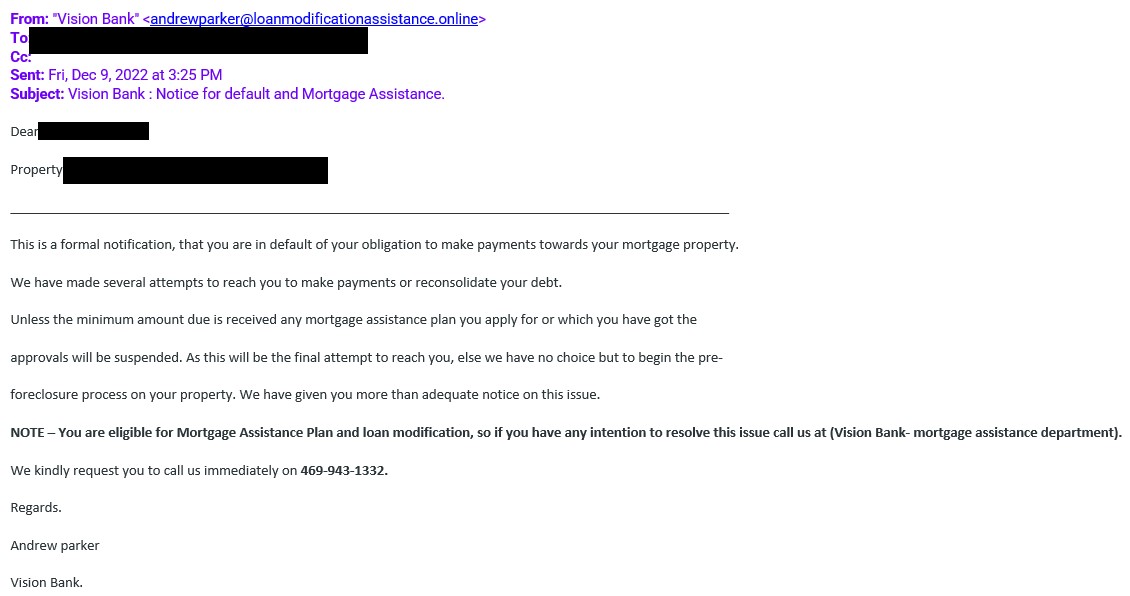 Unfortunately, scammers and fraudsters continuously look for ways to take advantage of others. If you are suspicious of any communication claiming to be Vision Bank, we urge you to reach out to our Customer Support team at 888-332-5132 or by email at CustomerSupportCenter@visionbank.bank.
We also encourage our customers to report any possible fraud to the Oklahoma Attorney General Consumer Protection Division at 833-681-1895 or by email at consumerprotection@oag.ok.gov.
For more on how to protect yourself, check out our fraud prevention blog.